This page provides a listing of free research databases, without requiring registration and login. Some databases provide full access to their papers, while some limit to select subjects or topics. Being free, the listing is provided as is with no rights to paid content.
While we do check and update the links periodically, do let us know when some links become inaccessible or irrelevant. Some may be restricted by the owners, and others inadvertently taken off during while updating the links.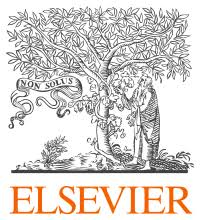 ScienceDirect is Elsevier's leading information solution for researchers. Explore scientific, technical, and medical research on ScienceDirect. Currently 250,000 articles on ScienceDirect are open access. Articles published open access are peer-reviewed and made free for everyone to read, download and reuse in line with the authors' choice of user license.

A pioneer in scholarly open access publishing, MDPI has supported academic communities since 1996. Based in Basel, Switzerland, MDPI has the mission to foster open scientific exchange in all forms, across all disciplines. Our 204 diverse, peer-reviewed, open access journals are supported by over 35,500 academic editors. We serve scholars from around the world to ensure the latest research is freely available and all content is distributed under a Creative Commons Attribution License (CC BY).