Entrepreneurship Training and Orientation of Business and Entrepreneurship Curriculum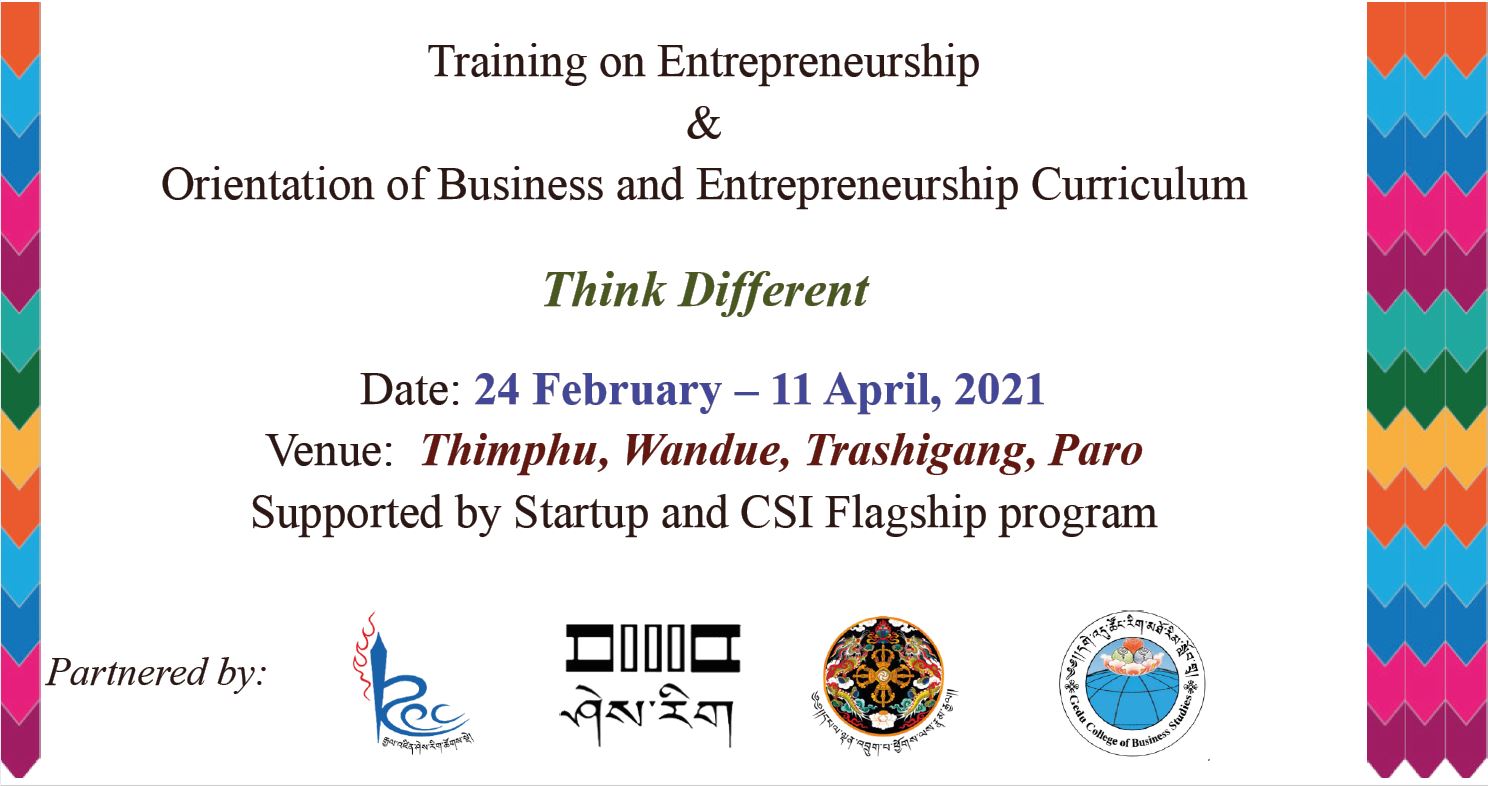 Starting from academic year 2021, students opting for Commerce Stream will study Business and Entrepreneurship Curriculum in the school. The new curriculum developed by Royal Education Council intends to enable learners to develop foundational knowledge and competencies in generating and pitching business ideas, developing business proposals, and mobilising finance to pursue entrepreneurship as a career. The curriculum has incorporated up-to-date contents and pedagogy which are relevant to the current business world, and particularly applicable to the Bhutanese business ecosystem.
To ensure that our teachers are competent to teach the new curriculum, REC in collaboration with Ministry of Labour and Human Resources and Ministry of Education is conducting entrepreneurship training and orientation of the new curriculum from 24th February, 2021 at Thimphu. The same programme will be conducted at Wangduephodrang, Trashigang and Paro to train and orient teachers from all the schools in the country.