National STEM Olympiad 2019 Begins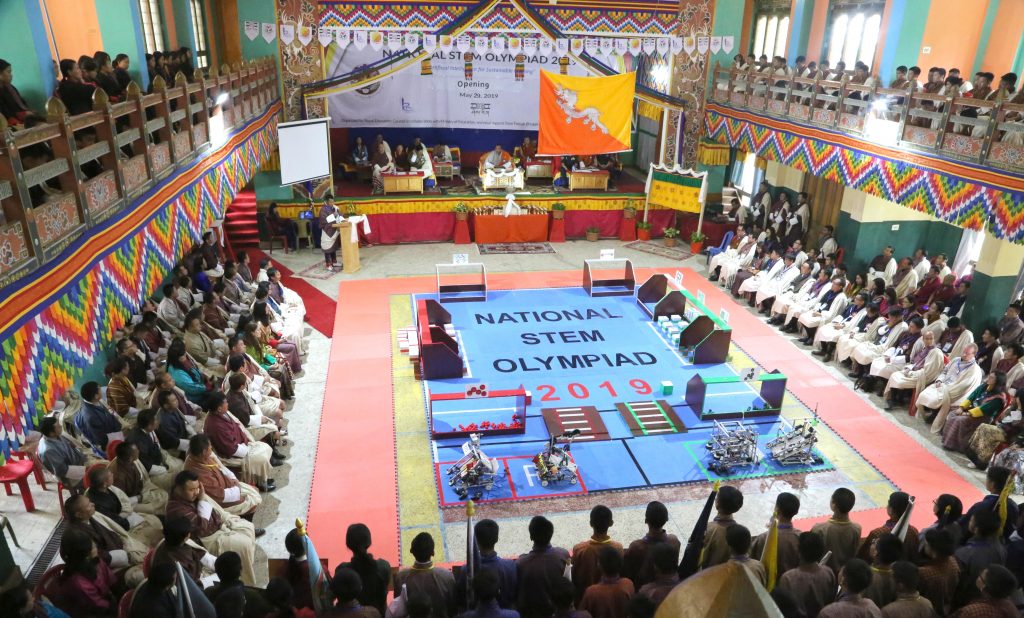 The weather may have put a damper on the event, but not on the excitement of the robotic challenges. Sixteen schools were selected to participate in this year's National STEM Olympiad 2019, which is themed on "Artificial Intelligence for Sustainable Farming".
The event began with marchang ceremony followed by zhabten for His Majesty the King, welcome address by the Director of REC and opening address by the Chief Guest, Honourable Education Minister Jai Bir Rai. It was followed by first robotic challenge of the day between alliance Karmaling HSS and Ugyen Academy vs alliance Nima HSS and Sarpang CS, which was received with great interest and excitement.
You may follow the event in detail on our Facebook page.