Change in Period Allocation for ICT Classes (IV-X) from 2020 Academic Session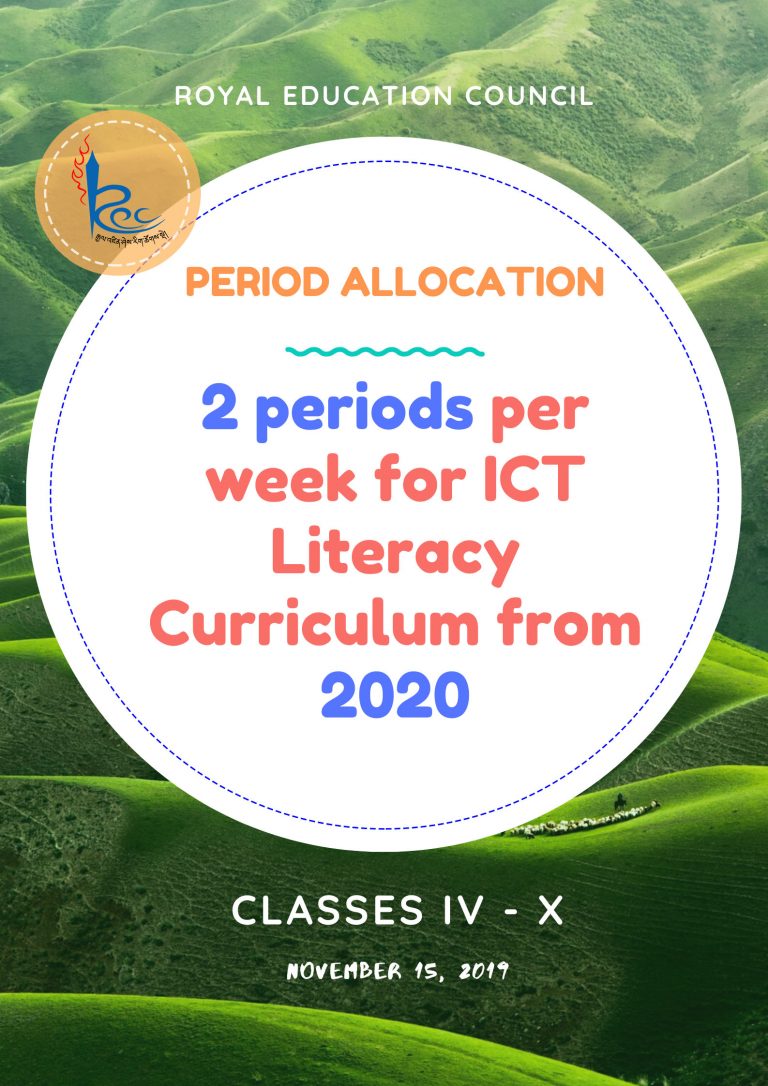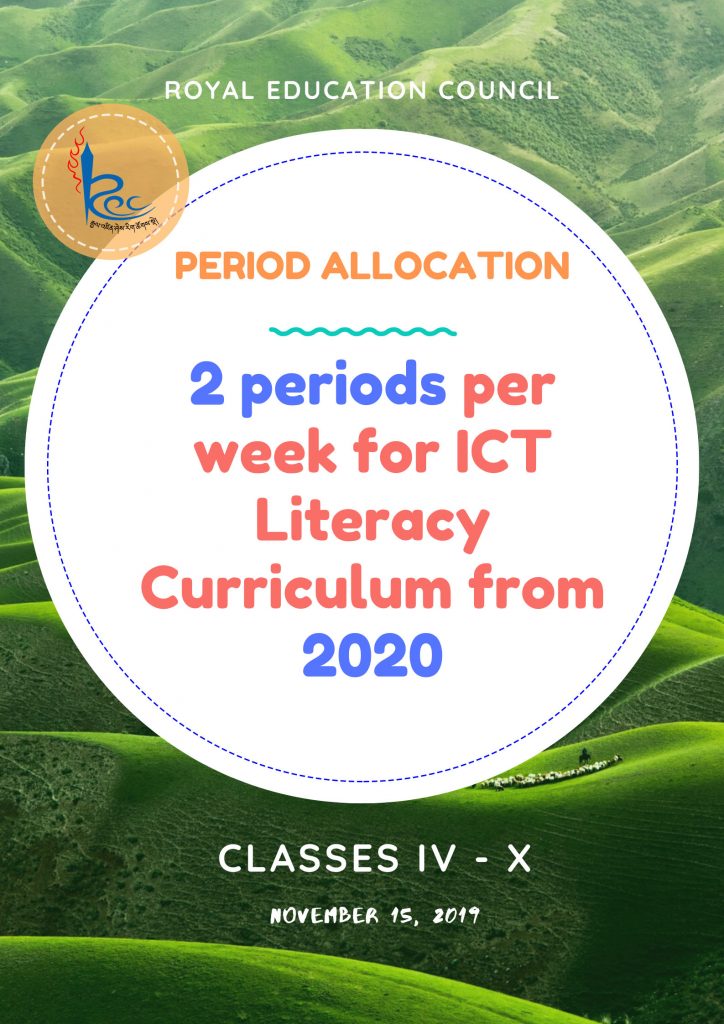 REC would like to inform all the schools that from 2020 academic session, the period for ICT classes will be increased to 2 per week for classes IV to X. A notification to the effect has been circulated to all the CDEOs/CTEOs for implementation in schools.
For inquiry, contact Thinley by email at thinley@rec.gov.bt or toll-free number 1850.
Link: Letter to CDEOs/CTEOs