Digital Artifact Competition for Classes VII, VIII & IX Students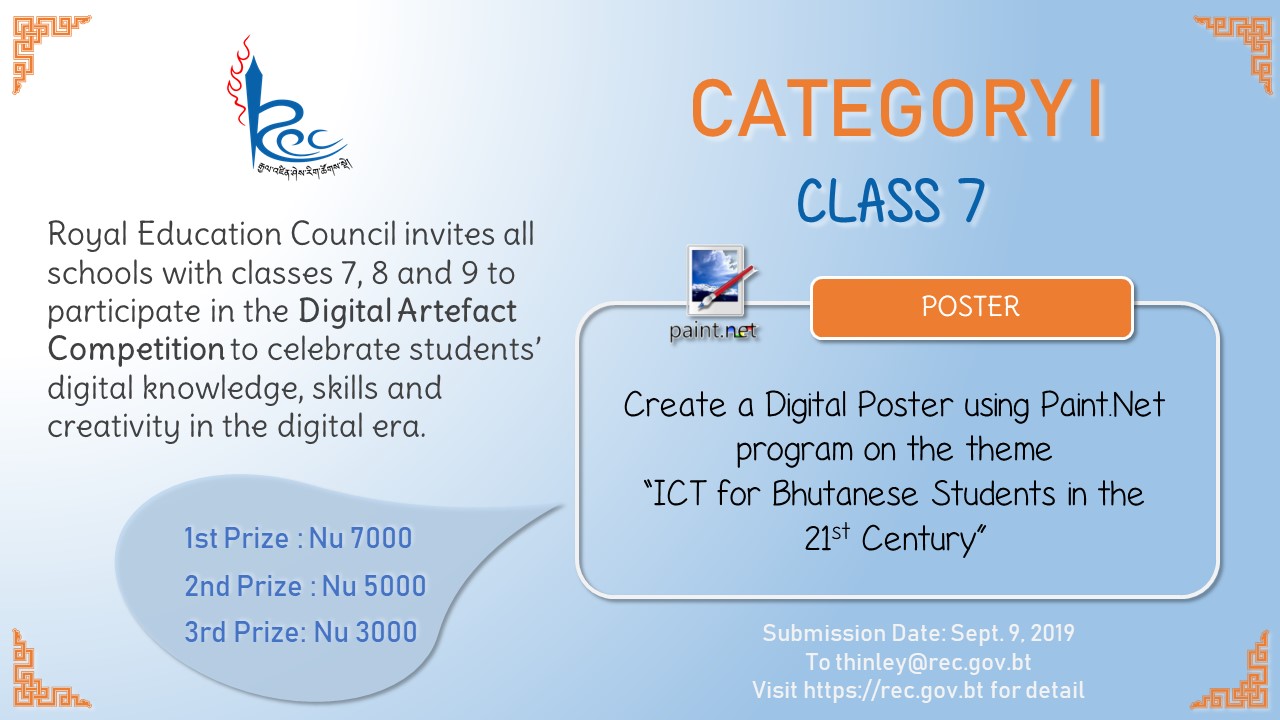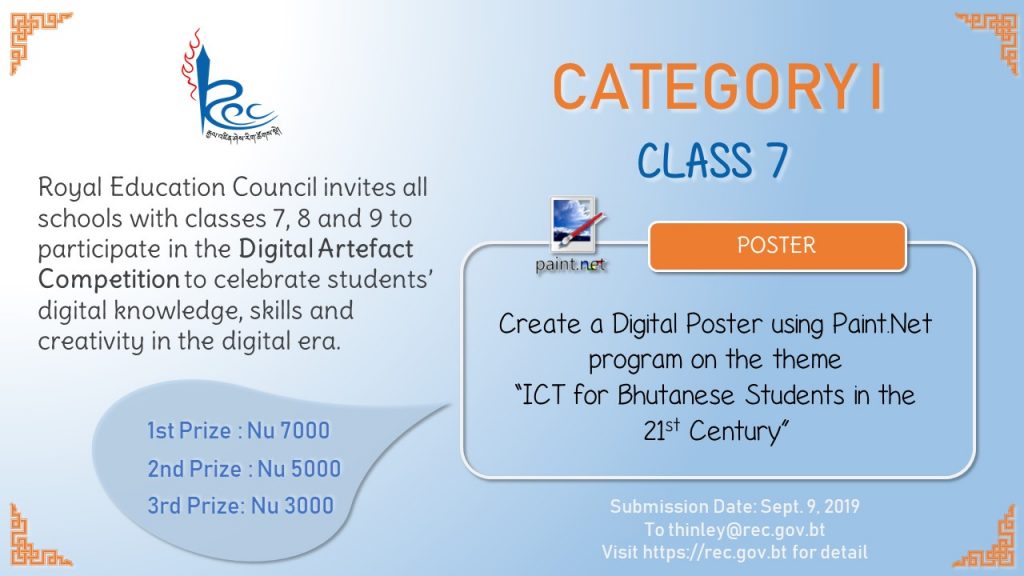 Royal Education Council invites all the schools with classes VII, VIII and IX to participate in the digital artifact competition by submitting digital works created by students under three categories.
Category I – Class VII : Create a Digital Poster using Paint.Net on the theme "ICT for Bhutanese students in the 21st century"
Category II – Class VIII : Create an interactive Project such as games, story, animation, etc. using Scratch program on the theme "Coding is fun".
Category III – Class IX : Create a 3-5 minutes Movie using a Windows Movie Maker on the theme "I am a responsible online user"
The competition is initiated to encourage our students to apply and enhance ICT skills and knowledge they learned in the new ICT curriculum.
For detail, click on the links below.
Invitation letter and guideline | Class 7  | Class 8  | Class 9